Bienvenue sur le site de La Caravane
Auberge de jeunesse,
activités diverses,  petite salle de spectacle,  et  restaurant à l'occasion!
Des chambres sont disponibles en tout temps, voir l'onglet Auberge.
Cuisine commune pour les chambreurs.
Il est important de noter que nous ne prenons ni cartes de débit, ni cartes de crédits. Argent comptant seulement.
Des soupers sont offerts les soirs de spectacle, consultez notre calendrier d'événements pour voir les spectacles prévus!
Si vous désirez souper avant le spectacle, il faut réserver une table.
Kyriaki
5 décembre 2014 at 20:00

Entrée 15$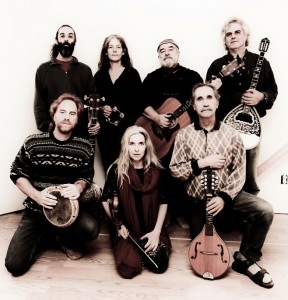 Soirée grecque, souper grec!
Dimitri Vouliouris : guitar, vocals
Jackie Heim : vocals
Jude Cloutier : Mandolin, guitar
Benoit Héguy : Bouzouki grec, bouzouki irlandais, guitar
Cecile Francoz : violon, accordeon, vocals, percussion
Francis Marcoux : bass
Luc Harbour : percussion
A night of Rebetika and more.. a musical voyage through the last 80 years of
Greek music !
"Kyriaki" is a local ensemble of Township-based musicians who share an interest
in the traditional Greek blues known as "rebetika" as well as other more recent
types of Greek music. Kyriaki means Sunday.
Everyone knows bouzouki music: it's the sound of cliched touristic Greek
entertainment, heard on debauched, ouzo-soaked nights in tavernas across the
world. Few, however, know about this music's ancestor.. rebetika:
An authentic, underground sound that arose from the hash dens, cabarets,
brothels and prisons of fin-de-siècle Greece, when Anatolian refugees, finding
themselves unwelcome, combined musical forces with Athens' lower class.
A sort of outlaw blues, rebetiko typically deals with themes of exile, loss of family,
hashish dens, unrequited love, imprisonment and marginalization.
Levée de fond, 6ème année
17 décembre 2014 at 18:00