Bienvenue sur le site de La Caravane
Auberge de jeunesse,
 petite salle de spectacle,  et  restaurant les soirs de spectacle!
Si vous désirez souper avant le spectacle, il faut réserver une table.
Des chambres sont disponibles en tout temps, voir l'onglet Auberge.
Cuisine commune pour les chambreurs.
Il est important de noter que nous ne prenons ni cartes de débit, ni cartes de crédits.  Argent comptant seulement.
RECEVEZ NOTRE  PROGRAMMATION PAR COURRIEL EN VOUS INSCRIVANT À NOTRE LISTE DE DIFFUSION!
Envoyez-nous votre courriel à l'adresse suivante : lacaravane4500@gmail.com
Kyriaki
27 novembre 2015 at 20:00

Entrée 15$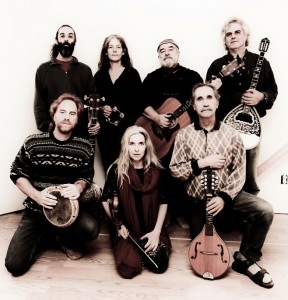 "KYRIAKI"  ( "Sunday" in the greek language ), is a group of musicians, local to the Eastern Townships, with a passion for Greek music, specifically in the style of authentic Rebetika ( the Greek "blues » introduced by the wave of refugees from Turkey in the '30s).
The group first played publicly in 2011 at La Caravane in N. Hatley and has since been expanding its repertoire in the area of traditional and « entechni » Greek music. The group has been active in introducing this unknown but exciting genre to the Estrie region.
Kyriaki is composed of 7 musicians:
Dimitri Vouliouris   guitar, vocals
Jackie Heim             vocals
Jude Cloutier           mandolin, guitar
Benoit Heguy          greek bouzouki, Irish bouzouki, guitar
Cecille Francoz       violin, accordeon, ukulele, vocals, bass
Francis Marcoux     bass, guitar
Luc Harbour            percussion
music sample https://www.youtube.com/watch?v=ToqgbTI3giA
Guillaume Gilbert 4tet
4 mars 2016 at 20:00